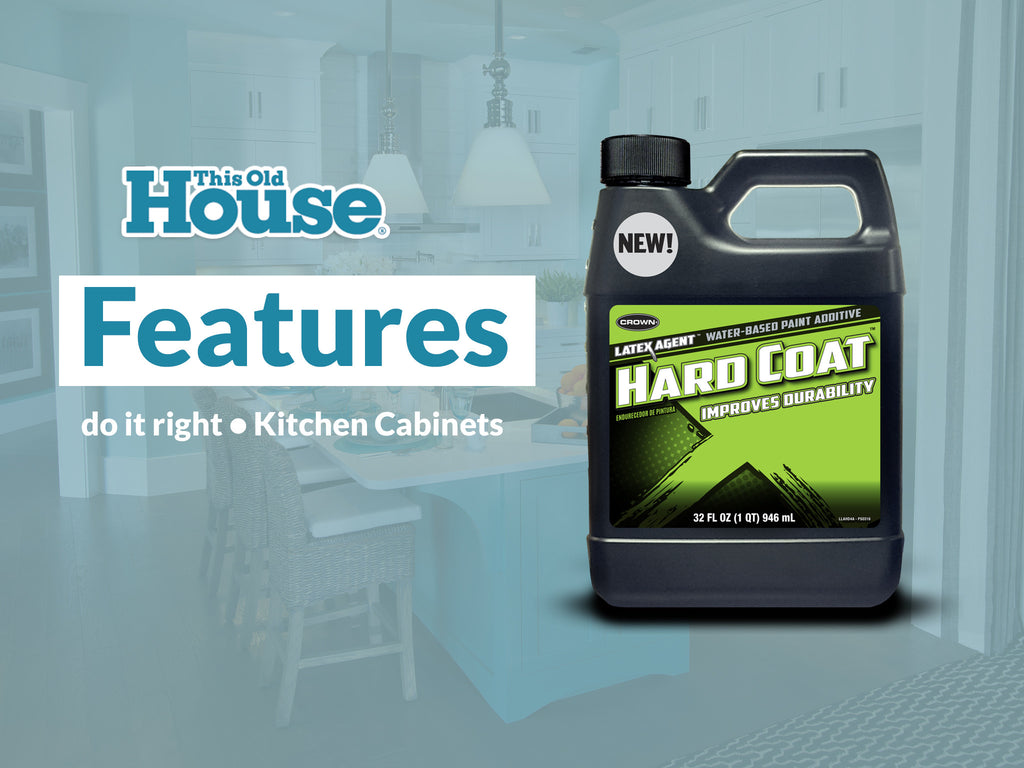 This Old House: Paint Your Kitchen Cabinets with Hard Coat
Posted by : Latex Agent /
The experts at This Old House are on a roll. After Oil Bond's award-winning year with This Old House (named a 2015 Top 100 Product by the home experts), now it's another additive that's taken the spotlight: Hard Coat.
This Old House
The Color Issue: Inspiring ideas for every room
Painting the kitchen cabinets like a pro takes the right tools and materials. This Old House has given its September 2016 Magazine readers an excellent guide to perfecting one of this year's most popular home projects.
From building a DIY Paint Station, to adding colonial revived drawer pools, the magazine is a useful resources for anyone looking to add a fresh look to their space. And when it comes to paint, there's one paint additive product they believe will take your kitchen cabinet painting game to the next level. It's, of course, Hard Coat. Check out what they have to say in the magazine:
Toughen up
"Latex paint is easy to work with and clean up, but on abuse-prone cabinets it could use some added muscle. Mix this additive with water-based paint (32 ounces treats 2 gallons of paint), and the ceramic beads inside bind to the resins in the paint .The result is a water-based paint that protects like an oil-based coating, with improved hardness that resists dings, scratches and chips." - This Old House Magazine, September 2016 Issue
Whether it's kids, pets or simply passionate cooking, kitchen cabinets take a beating. Hard Coat helps protect like oil-based coatings. It helps protects from wear and tear, improving the lifespan of new paint.
Coincidentally, the former award-winning Oil Bond is also an excellent additive for painting kitchen cabinets. Oil Bond helps paint grip directly on to oily or glossy finishes without sanding or priming, saving time and effort.
Together, Oil Bond and Hard Coat make painting kitchen cabinets easier, faster, more protected and longer-lasting. 
Purchase directly online.