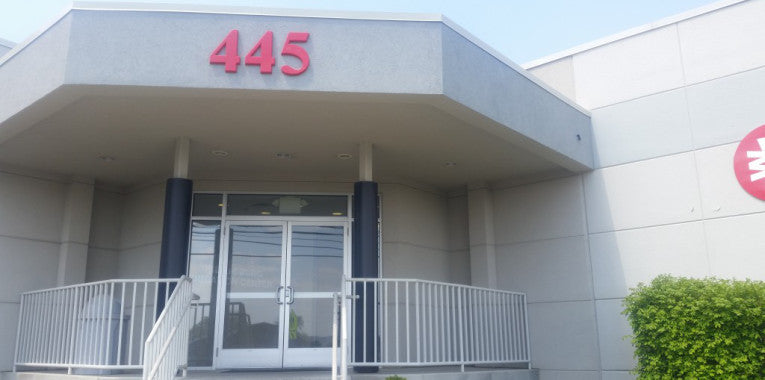 Amato Painting and Latex Agent Team Up using Metal Bond
Posted by : Latex Agent /
| | |
| --- | --- |
| We have always struggled when it comes to getting latex paints to fully bond to any metal surface as do all other painting companies. Normally, this would involve heavy sanding and dangerous dusts for the painters and then solvent based smelly primers. This was until this summer when we were sent samples of Latex Agent Metal Bond. We are sent products all the time to try and every time I can hear the painters saying, "oh boy, another 'new' product." |  Latex Agent Metal Bond |
Metal Bond to the Rescue!
So we had the perfect job for this product, metal railings painted previously by another painter using a Direct-to-Metal latex paint and, of course, it is peeling. We arrived at this site to assess the situation and determined we would give Metal Bond a try. Their claim says "paint latex over bare metal without priming or DTM paint! Great for use on aluminum, stainless steel, galvanized steel and carbon steel."  So first we removed any of the loose latex paint, lightly sanded just to smooth out the rough spots and followed the directions: Apply a bit of the product alone on the surface, let dry for about an hour, and then add Metal Bond to the latex paint we used. Still skeptical, the guys laughed and said this would never work.
Once we were comple
te, with this job this has to be the best adhesion I have seen with any latex products and trust me it was not the paint, we used our normal exterior trim paint with nothing else done but addingMetal Bond and even our most pessimistic painter could not believe the bond and it didn't effect the sheen or color at all unlike other paint additives we have used.

We have since used Metal Bond on many of our commercial painting projects; it has saved a ton of money in prep time and call backs due to paint failures.
Ryan concludes, "I can't wait to try some of their other products like Hard Coat and Oil Bond which is used to paint latex paints on top of oil based surfaces and if they are as good as Metal Bond they have a customer for life."
(Click here to read the original blog posting on Ryan's website.)
Ryan Amato – Amato Painting and Amato Power Washing
Ryan Amato is a man driv
en by his values, first and foremost. As manager of Amato Painting, Ryan's leadership is one of trust and commitment. His relationships with his team are as important as those with his clients. His motivation to provide professional service is driven by a dependable workmanship that secures their reputation of being the best at what they do. No matter the size of the project, Ryan is adept at meeting deadlines and budgets.
As an award winner for his outstanding painting work, Ryan's projects have been featured in the Sherwin-Williams Quarterly Industry Magazine. You can find his contributions to the painting community across numerous blog sites and on his YouTube channel. With a true passion for his craft, Ryan is driven by so much more than the bottom line. He lives in Easton, PA with his fiance Michelle, his two teenagers, Preston and Ryenn and his dog Duncan who stars on the company logo!