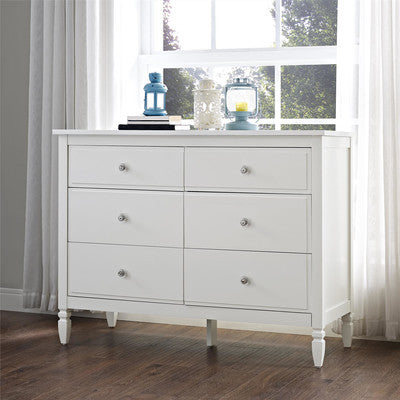 No, Really... Easily Repaint Without Sanding!
Posted by : Latex Agent /
Yes, With Oil Bond Additive, It Really Is That Easy!
With Oil Bond's ability to create a powerful and lasting adhesion between latex-based paint and wooden furniture without sanding or priming, pro painters have a valuable opportunity. Check out this professional painter's review of Oil Bond when used on a furniture project:
This is the real deal and saves so much time for me as a painting contractor. I was skeptical. To tell the truth, it was all I could do to keep myself from light sanding the furniture I was painting, but I wanted to see if this product really worked. I cleaned the furniture with TSP. When I was ready to paint, I rubbed the oil bond on all the surfaces with a cloth as directed. I added 16 oz of oil bond to my gallon of latex paint as directed and sprayed with HVLP. Long story short...it worked. Worked really well. - PaintingPro6
Avoid sanding or priming prep when using Oil Bond
No Sanding or Priming Prep
A Powerful Blend of "Miracle" Ingredients
This Old House named Oil Bond it its illustrious Top 100 Products list in 2015, calling it a "miracle additive". There's nothing else like it on the market. Specially designed to adhere to oil-based or glossy surfaces, including polyurethane, Oil Bond eliminates the need for sanding or priming. Use it on cabinets, trim, windows, doors and yes, furniture!
Hear from Painter's Who've Used Oil Bond
What if it doesn't work? Will you need to redo your entire paint job? Of course, we understand the concern. Taking on something as bold as to eliminate sanding prep is risky. You probably fear the risk of losing a client in the off-chance Oil Bond's claims are found untrue.
Here are two ways you can prove Oil Bond is the real deal:
Don't just take our word for it. Read real reviews. You can find reviews on the

Oil Bond page

, or at

The Home Depot

.

Order a bottle of Oil Bond and try it yourself with a piece of painted wood.

Here's a promo code

to make it even less risky. 
The Lucrative Benefits of Using Oil Bond at Scale
Imagine bidding job sites knowing your team won't have sanding or priming prep. The labor alone involved in preventing sanding particles into unwanted spaces, as well as cleanup are obvious. Imagine saving time, and labor costs by using Oil Bond. It could revolutionize your business. Take the challenge. Order Oil Bond and test it at home today.