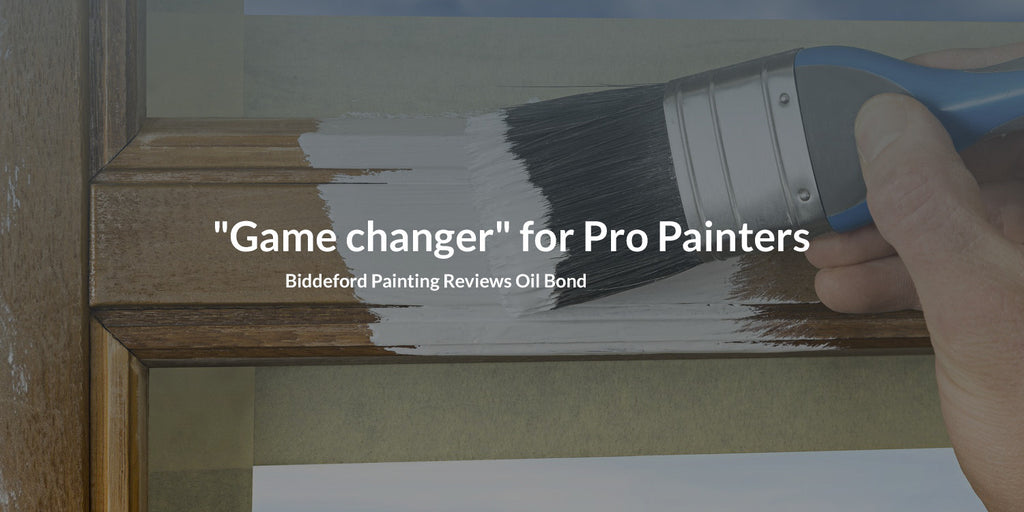 Game Changer: Oil Bond Review from Biddeford Painting
Posted by : Latex Agent /
"I had heard of Latex Agent about a year before using it. We had a repaint to do where the previous application was oil. I had one of our guys go around and wipe down the trim with Oil Bond and mixed my paint according to the directions. I will say I was skeptical at first so I did test spots in different areas - doors and trim - before the recommended time. It was clear Oil Bond was going to work past scratch tests with flying colors. I would definitely use it again. I also look forward to having an opportunity to use the other products as well! Thanks Latex Agent for this game changer!" - John Orgill, Biddeford Painting
"Game changer" for Pro Painters
Skeptics Are Finding Out, It Works
Rather than sanding down trim, John and the Biddeford team used Oil Bond. It's a revolutionary product that gives pro painters a new way to approach their painting job site. Oil based surfaces do not need to be sanded or even primed if using Oil Bond. And, the benefits are endless. 
Saving sanding not only saves time and hard work, it provides an exceptional boost to customer's from a professional painter's point of view. Imagine telling clients you won't need to sand? Imagine the difference.
Save time by not sanding

Save time with zero cleanup of sanding dust and debris

Add instant value to clients by not creating a mess in their home

Save big on labor costs with all the time you saved!
RECEIVE $10 OFF YOUR FIRST ORDER OF LATEX AGENT
Do you have a professional business? Are you ready to try out these game changing products?
If so,
click here
to fill out the form and receive a Discount Code via email.
Once you have received your Discount Code, use this code in your shopping cart when making your first purchase.
Still skeptical? Check out what other pro painters have to say. Read  reviews on Home Depot or LatexAgent.com
Oil Bond was named a This Old House Top 100 Product. Read more...