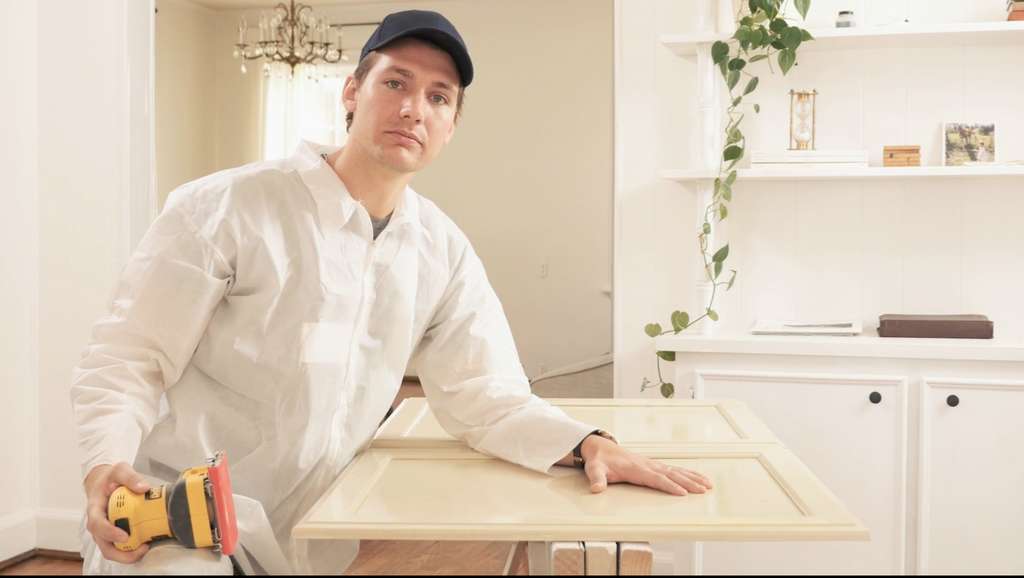 Video: Oil Bond Paint Additive Eliminates Sanding
Posted by : Latex Agent /
"You know what I hate? Sanding."
Watch the New Oil Bond Video
Oil Bond is an award-winning paint additive that eliminates the need to sand oil-based or glossy surfaces, like kitchen cabinet doors. It's a time-saving, and money-saving addition to any painter's workflow. It's for both professional or DIY painters who are working on trim, doors, cabinets, built-ins, windows, or furniture.
Does It Work?
In the video, Tanyon shows us two different cabinet doors, one painted the traditional way (including sanding, and priming), and another using Oil Bond paint additive. He does a peel test using painter's tape. The paint with Oil Bond performed just like the other: no peeling. He achieved a professional quality paint job, all without sanding. Oil Bond creates a powerful adhesion between latex paint and oil-based or glossy surfaces, allowing painters to skip time-consuming sanding. Time saved is money saved on any job site.
Buy Now, or Read Reviews
Purchase Oil Bond here. Not convinced? Read reviews and purchase from The Home Depot.
Are you a pro painter? Check out our Pro Offer!