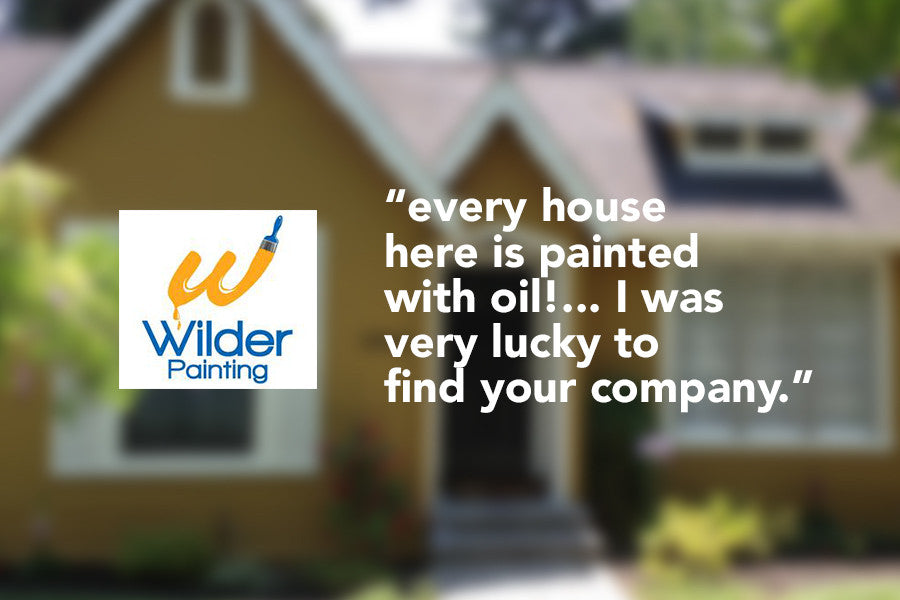 Pro Painter Finds a New Way To Eliminate Hassle and Save Time
Posted by : Latex Agent /
Best Way to Repaint Oil-Based Surfaces
My first 9 years (as a professional painter) I painted in California for my Dad. It was very rare for us to use oil on anything as just about every home we did was already latex and there are so many restrictions on oil based-paints and primers there. 3 years ago I moved to Louisville, KY with my fiancee and started up my own business... One of my biggest learning curves was almost every house here is painted with oil! It took me forever to master using it, figure out the pricing for how long it takes (because it applies so slowly) and how expensive it gets having to throw away my brushes after because it takes too long to clean! Not to mention it smells. It's sticky, messy and takes FOREVER to dry. Just an all around pain. I finally got smart and joined paint groups online and did research for alternatives. I was very lucky to find your company! I was skeptical and did many tests on old furniture before trying it on a client's home. It passed every test and has continued to do so! Thank you so much for an incredible product that saves me so much time, money and hassle! I am about to re-order right now to have it on hand for the next time I need it, which will be soon."
Perfect Solution for Oil-Based Surfaces
For many professional painters, re-painting over oil-based paint is just another part of a hard day's work. But, for others, and especially for those who are not used to dealing with oil-based paint, this is a real hassle. They're more prone to hassle, mess and time spent sanding. And though many paints today claim they adhere over oil-based surfaces, these paints come with a cost. There's a better way to paint over oil.based paint, this is a real hassle.
Oil Bond is the affordable, and proven way to paint directly over oil without sanding and the other hassles that oil presents. It saves time, and money for professional painters. It's a paint additive for latex-based paint. Simply pour 16 oz. of Oil Bond for each gallon of paint.
Oil Bond costs less than $20, and treats two gallons of paint. When compared to the cost of extra labor working on oil-based surfaces, like sanding, and clean up, Oil Bond is much more affordable. Professional painters spend hours a day on job sites dealing with sanding prep, sanding, and sanding cleanup. The value of Oil Bond becomes clear when seen through the cost of hourly savings on the job site.
Oil Bond works on any oil-based surface, like trim, doors and kitchen cabinets. It can also be used for poly finishes on items like furniture, in-set cabinets and other wooden, finished surfaces.
"It passed every test"
The folks at This Old House named Oil Bond on their prestigious Top 100 list and called it a "miracle additive" in 2015. Hundreds of professional painters have used Oil Bond and all said the same thing: it works. Paint won't peel, scratch or tear more easily than surfaces painted with more traditional methods