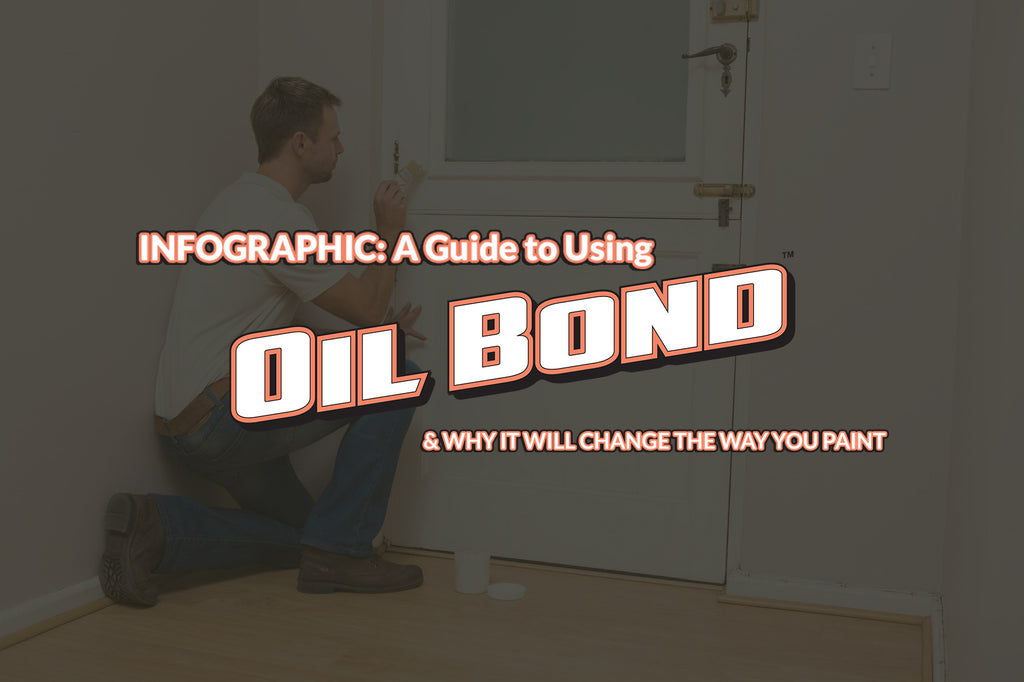 Infographic: A Guide to Using Oil Bond
Posted by : Latex Agent /
And Why It Will Change the Way You Paint
Latex Paint Additive
Proven to not effect finish, color, or UV Rating. Add directly to your favorite latex paint.
No Sanding Required
One of the most tedious, and time-consuming steps, gone! We're not kidding. You really don't have to sand, even on finishes like Polyurethane.
No Priming for Adhesion
Oil Bond enables latex paint adhesion without sanding. Adding Oil Bond to your paint eliminates the need for adhesion primer when dealing with polyurethane, or any oil-based or glossy surface.
Works on Cabinets, Trim, Furniture and Doors
Your most important projects, easier, faster, better!