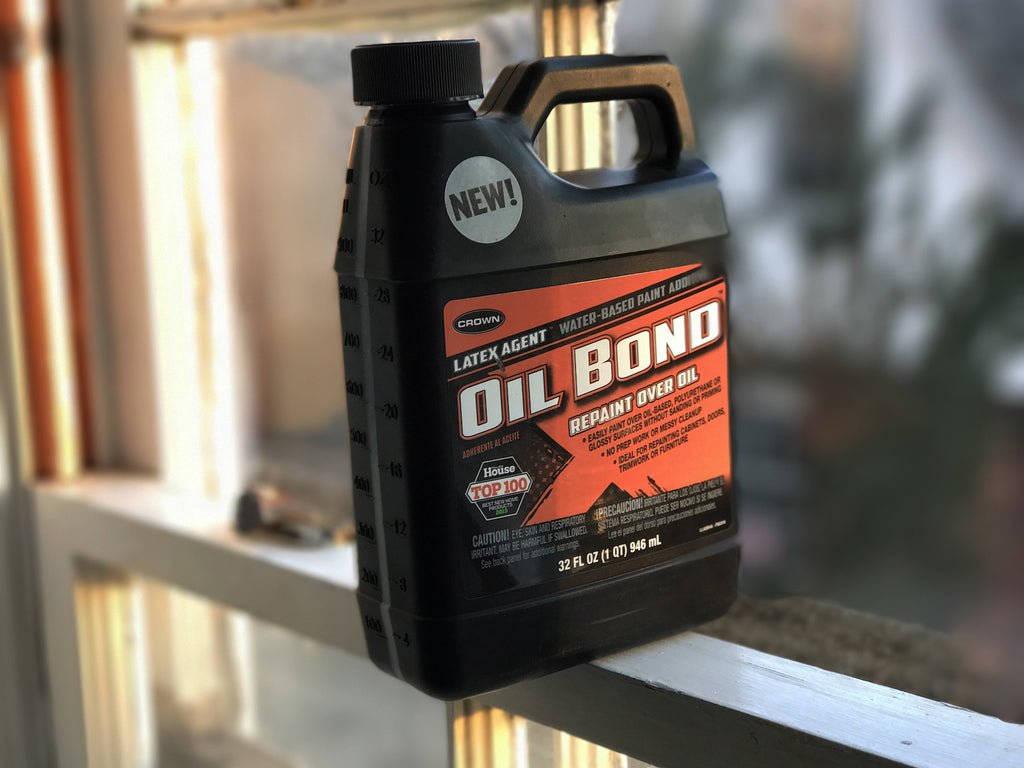 Oil Bond Review: "Haven't Seen Anything Like It In Home Improvement Stores"
Posted by : Latex Agent /
No Mess. No Sanding. Sticks Like Glue.

I love Oil Bond. Haven't seen anything like it in home improvement stores. It's fast and easy to use, no mess, no sanding. Sticks to surfaces like glue. I have painted kitchen cabinets using Oil Bond, and they are beautiful. I would recommend it to everyone I know. And thank you for fast shipping! - Amazon Review, Regina Savage
For painting over oil-finished woodwork, like trim or kitchen cabinets, there's nothing better or more time-saving, than Oil Bond. Regina Savage, who left the review above about Oil Bond, said it's "fast and easy to use, no mess, no sanding," and continued saying, "I would recommend it to everyone I know."
Official Guide: How to Paint Kitchen Cabinets Without Sanding
How Does Oil Bond Work? 
Oil Bond is an award-winning latex-paint additive that creates a powerful adhesion between oil-based surfaces and new latex-based paint, without sanding or even priming. It also works over various woodwork finishes. Traditional paint jobs require sanding for any situations like these. That's because without sanding new latex paint does not adhere well to the old surface. Sanding prepares the surface by making it abrasive.
This process can be substituted with Oil Bond's revolutionary chemical compound. Oil Bond creates a velcro-like adhesion to oil-based surfaces without sanding.
Simply wipe Oil Bond directly on the surface before painting. Then, add Oil Bond to your latex paint as directed on the bottle. One 32 oz. Oil Bond bottle treats 2-gallons of paint. This two-step process mirrors exactly what a sanding would, creating a professional adhesive boost to any paint, without the work, time and cleanup of traditional sanding.
Learn more about Oil Bond: http://www.latexagent.com/products/latex-agent-oil-bond