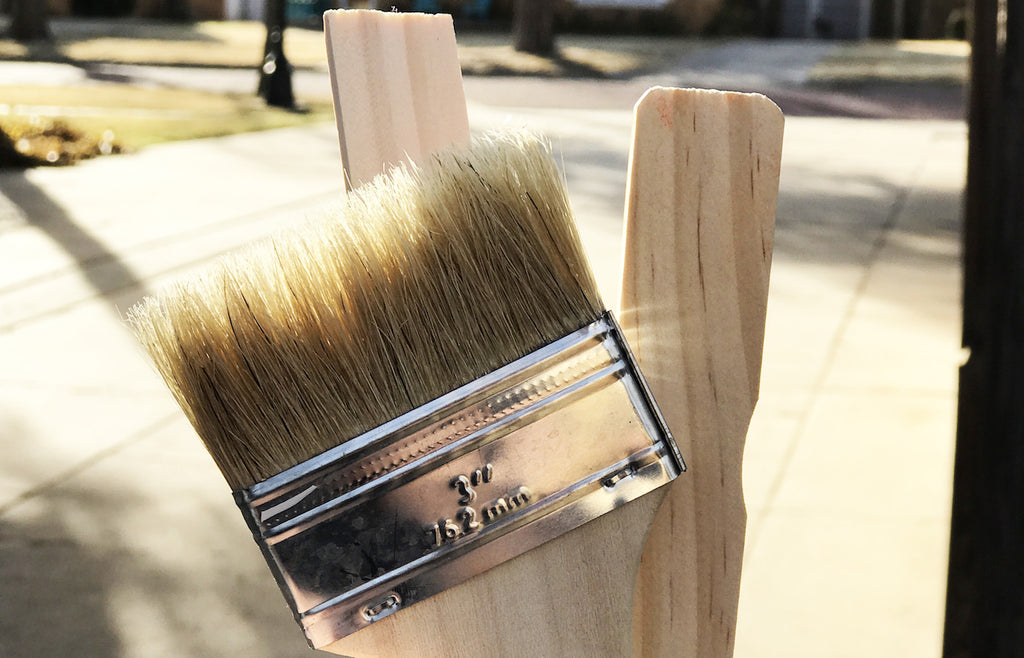 Why Master Painters Should Use Additives
Posted by : Latex Agent /
Part 1
Improve Your Work and Up Sell Customers
Mastering the professional painting craft requires depth of knowledge and insight, years of experience in a variety of situations and projects, and knowing the ins and outs of your paint. Today, we're taking time to educate painters on the power of additives and how they can make any master painter even better. Additives have come a long way in recent years. Latex Agent is the perfect example. With their lineup of latex paint additives, there are more reasons than ever to start using additives on the job site. Additives can not only save master painters time and money, they can render older, more traditional, professional methods and steps in the painting process unnecessary. Plus, they offer ample opportunity for up selling customers on a more profitable paint job.
Additives Prevent Priming Prep
Painting over previously-painted oil-based or metal surfaces always requires priming. Well, it used to, not anymore. Oil Bond, and Metal Bond are two additives designed to take the place of primer. Each are designed for different applications: Oil Bond on oil-based paints, finishes, lacquers and other coated surfaces, Metal Bond on metal.
Additives Prevent Sanding Prep
This one has to be one of the most amazing examples of advancements in the additive market. Oil Bond, named a 2015 Top 100 Product by This Old House, is a truly remarkable additive designed and formulated to prevent sanding on oil-based or finished surfaces, like interior and exterior trim, cabinets, doors - all varnish, lacquer, polyurethane or even powder-coated surfaces. Oil Bond contains cleaning surfactants, deglossing agents and priming, one part, self-crosslinking resins that, when used with any latex paint, make sanding prep unnecessary.
Additives Boost Abrasion Resistance & Durability
If you're a master painter, then you've gotten "the" call. Your client's paint got chipped, snipped, splintered, cracked, crumbled, etc. It's frustrating. How is it the painter's fault when the paint takes unnecessary abuse? All well… One way to prevent this, and provide your client a nice upgrade to their painting services, is to use Hard Coat. Hard Coat creates a longer-lasting surfaces that's nick-resistant. It's particularly useful in high-traffic areas.
Additives Enhance Dirt Resistance
This additive is another handy up sell for customers looking for added value to their paint job. Reduce the amount of wall and trim maintenance with Dirt Repel. Dirt Repel makes paint more easily washable. Use it on exterior paint projects and even a gentle spray of water will easily clean the area.
Read Part 2 next week to learn about these benefits. Additives Improve Spray-Ability, Extend Open Time and Improve Flow and Leveling...